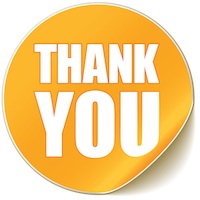 I would like to thank everyone for the donations and feedback I have received for Genetic Genie. It's truly inspiring and motivating.
The initial concept was and still is very simple. It's not much of a site the way it is. I had no idea I would get anything out of it. Before donations, I was actually going to shut it down as it costing money to host that I didn't have. I really didn't expect there to be so many generous people.
I just want to say thank you, and this has given me the incentive to invest the money in creating the next version which will be much more professional and have much more robust and personalized "genetic test panels" and features.

I had a great holiday, and my health was remarkably good. I am not feeling as well now, but the feedback I have been receiving is inspiring. And it combines 2 things I love – health & healing and web design/web programming.
So while I may not feel good at the moment I thank everyone for their generosity and feedback. It truly makes me feel a little bit better when times aren't great.
I know my life purpose is to help and heal people, and I finally feel like I am starting to fulfill it.
I've been spending a lot of hours on the updated site (which will come soon). This was going to be just a hobby, but it's going to morph into much more than that.
Thank you!